I'm always in two minds about ED books. At my worst they have definitely fuelled by ED, particularly 'Wasted.'
How can we share our stories to help, not hurt people?
Charlotte on the Web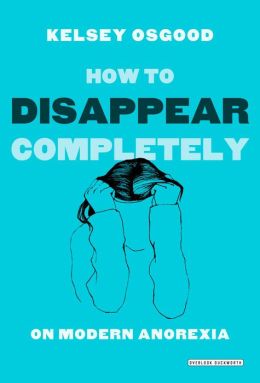 When I sat down to read Kelsey Osgood's How to Disappear Completely: On Modern Anorexia, I was more than a little excited. I had read a review of the book in the New Yorker and was interested in how Osgood was going to critique the modern anorexia memoir and provide a corrective alternative. I was elated that finally, maybe I could read an anorexia memoir and not be triggered.
Yeah… that wasn't really how things happened.
There were parts of Osgood's memoir with which I found myself nodding in agreement. Anorexia memoirs often glamorize and romanticize the disease and have a sort of aesthetic appeal that veers on a perceived fulfillment of a spiritual or cultural ideal (classic memoir that does this = Hornbacher's Wasted). That is problematic. As Osgood argues, an un-addressed but problematic part of these memoirs is that they are too graphic. They describe…
View original post 2,431 more words